Unnic Andorra, the first first leisure complex with its own casino in Andorra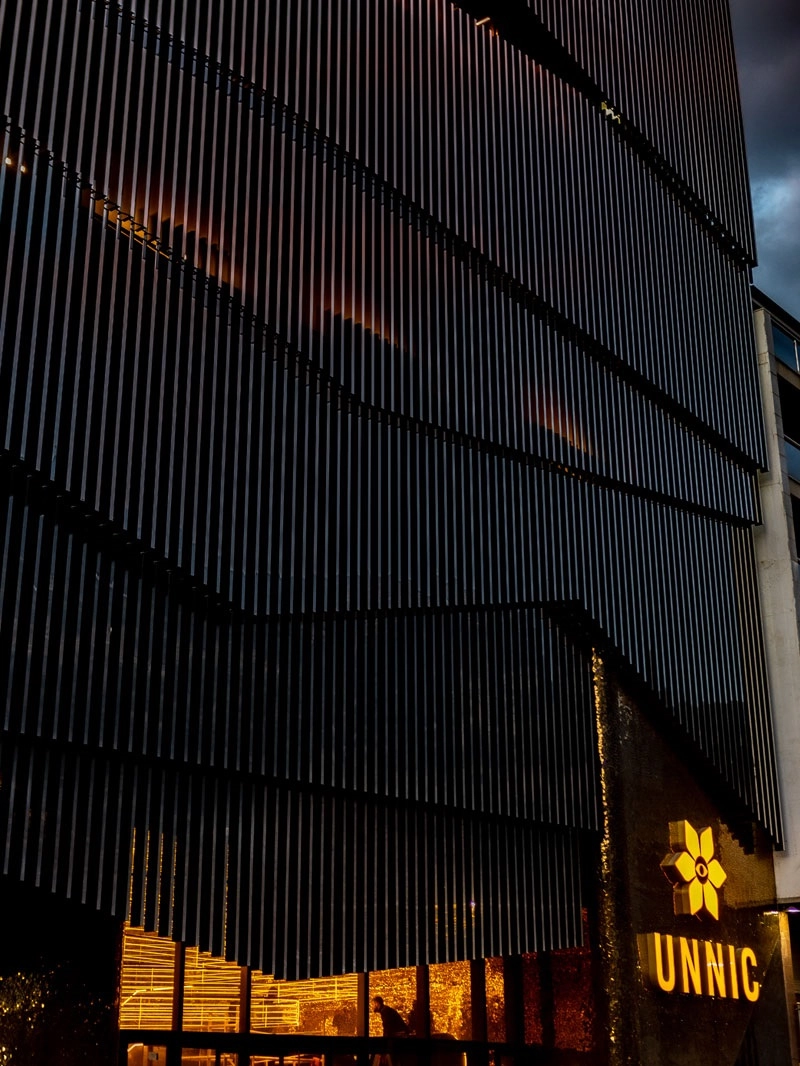 Andorra welcomes its first leisure complex with its own casino: UNNIC! In its iconic location in the very heart of Andorra, the complex offers an exclusive range of entertainment, leisure and dining options.
With the capacity to play host to more than 1,200 people, UNNIC's amenities are spread over a total of six different floors, each with its own ambience and decorative style, but all alive with elegance, sophistication and luxury.
The Gran Casino Andorra
One of UNNIC's greatest attractions is, of course, its magnificent casino! The first of its three different areas, located at the entrance, is dedicated to slot machines, while the second floor is home to the main gambling tables, including American roulette, electronic roulette, blackjack, Texas hold 'em poker and baccarat, as well as the Red Bar, where you can enjoy fine dining and a live piano show. But the casino's most exclusive area is on the third floor, where you can receive VIP treatment and hold games and tournaments in a more private setting.
Another attractive feature of this leisure complex is located on the first floor: the Sports Bar. It is especially designed for sports lovers, allowing you to not only watch live sports events, but also place bets on them – all while enjoying the very best gastronomic delights America has to offer.
Live shows at the Show Dinner!
To offer you a truly unique experience, UNNIC has dedicated two entire floors to the best live shows. Each floor is in turn divided into different areas: you can enjoy a cocktail in the Music Bar or a tasty meal with live music in the Show Dinner space. But that's not all: when night comes and the time is right for dancing, the two areas merge into one, creating a huge dance floor that plays host to a spectacular music and light show!
Finally, the fifth floor is home to the VIP section of the Show Dinner, where you can watch the show in absolute privacy.
Haute cuisine from chef Nazario Cano
The top floor of the building is where you experience UNNIC's gourmet cuisine. As you relax in an ambience decorated to reflect Andorra's rich traditional culture, your taste buds will delight in the exquisite culinary creations dreamed up by Nazario Cano. All five of your senses will discover the reasons why our chef has been awarded a Michelin star.
The restaurant also includes a bar and a large terrace with panoramic views of the interior of UNNIC.
Other services and features
The complex's basement floor offers a private room with a capacity for more than 130 people, where you can hold meetings, conferences or more private events.
Finally, in addition to offering VIP parking, on floor -1, all of UNNIC's services and amenities are designed to ensure your stay exceeds your expectations in terms of comfort, luxury and fun.